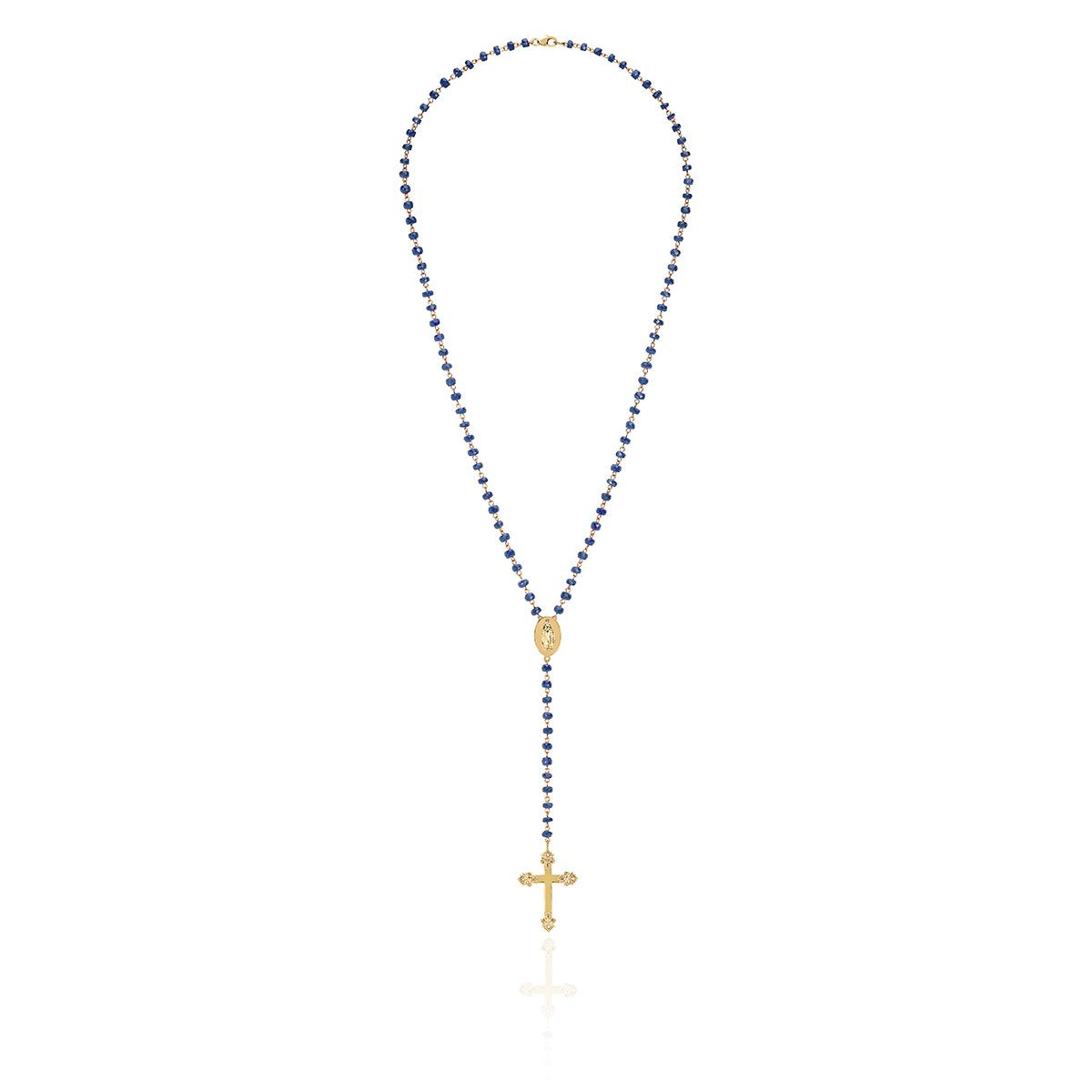 Sapphire Holy Rosary Cross Necklace
14k gold rosary cross necklace featuring 52 carats of vibrant sapphires on an 18" chain with 4.25" drop. The pendant features a halo of hand set white diamond and an image of Saint Mary, the saint of devotion.
Sapphire is a stone of wisdom and royalty, of prophecy and Divine favor. It is forever associated with sacred things and considered the gem of gems. Sapphire is known to bring protection, good fortune and spiritual insight. It was a symbol of power and strength, but also of kindness and wise judgment.
The rosary is a tool used to aid prayer and meditation. The beads of a rosary count the prayers as they are recited out loud or in the mind. Relying on the rosary beads to keep track of how many times you've said a particular prayer allows you to clear your mind and meditate on your prayer more effectively.
Sapphire Holy Rosary Cross Necklace