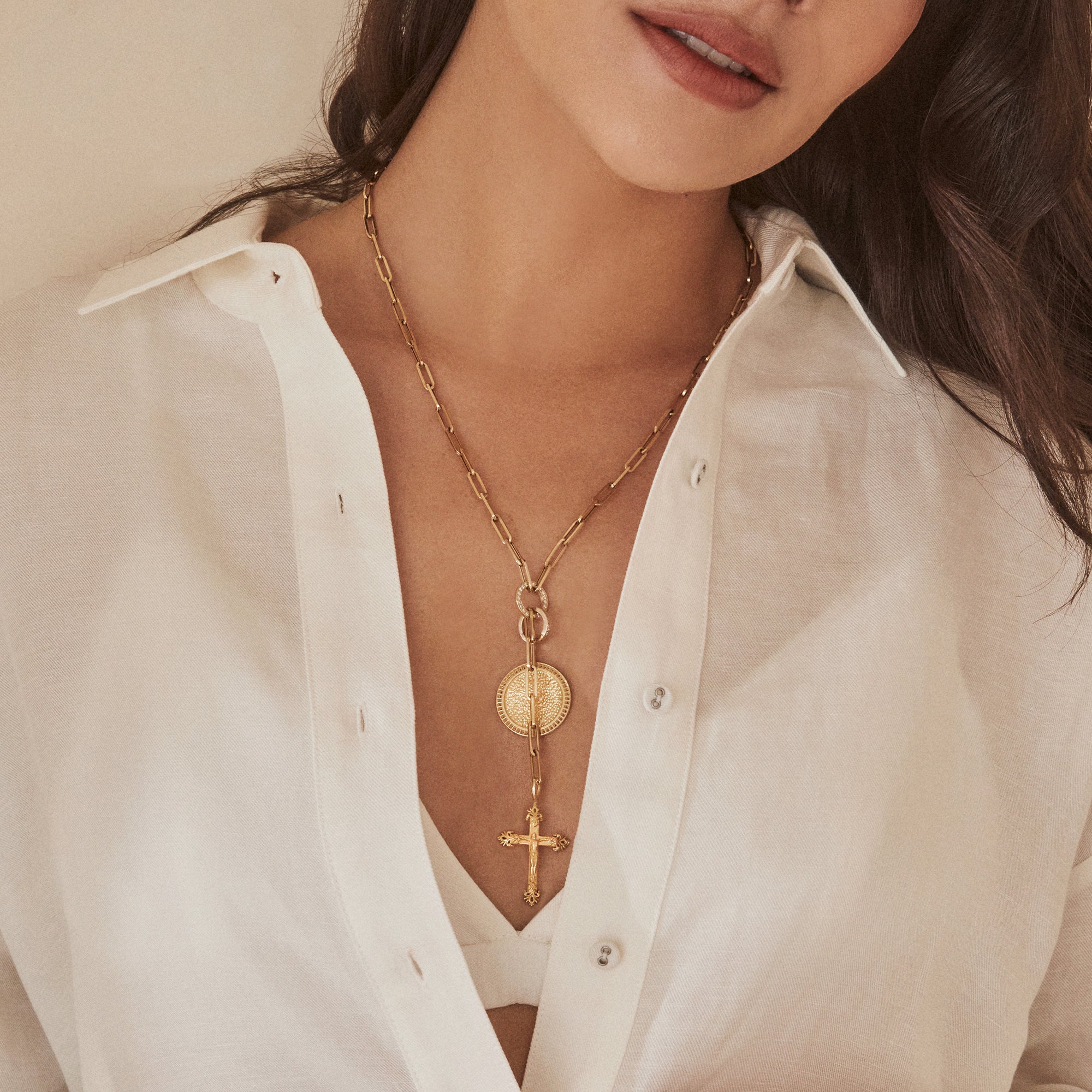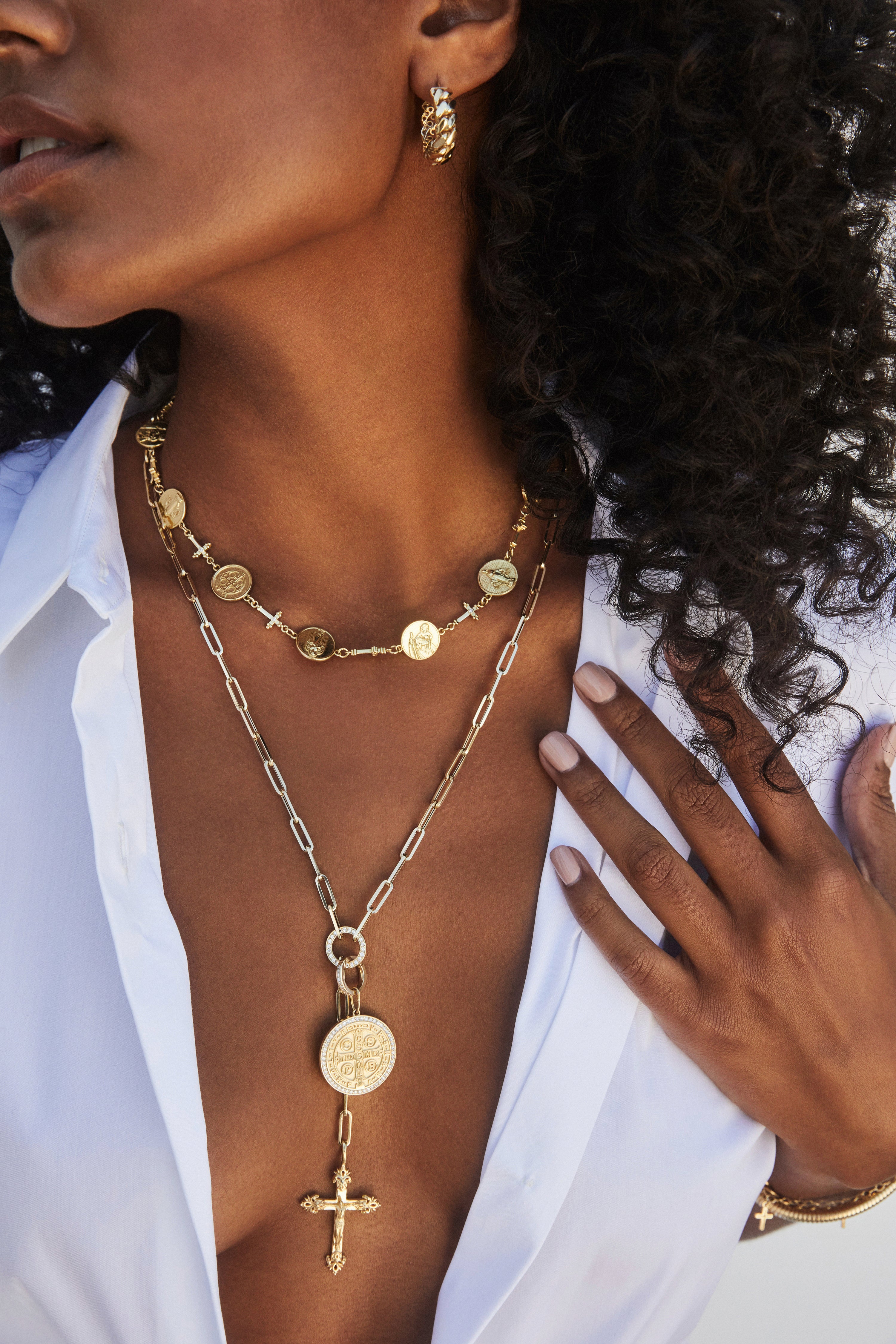 Saint Benedict and Holy Cross Drop Necklace Pendant
$6,600.00
Regular price
$7,000.00
off
Keeping You Protected
Saint Benedict was born around 480 AD in Italy, into a noble family. He was educated in Rome but was dismayed by the city's decadence and moral decay. To protect his morality, Benedict withdrew from the corrupt society of Rome and retreated to the wilderness, living as a hermit. Benedict's reputation as a holy man grew, and others began to seek his guidance. He wrote a set of guidelines for monastic life known as the "Rule of Saint Benedict." 

One of its central themes is the pursuit of peace and the avoidance of evil.

Additionally, there are stories and legends associated with Saint Benedict that highlight his ability to repel evil. One famous story tells of Benedict using the sign of the cross to ward off the temptations of the devil. These stories further reinforce his image as a protector against evil forces.

Saint Benedict's Rule continues to be a source of inspiration for those seeking peace and protection from evil, and his legacy lives on through the Benedictine communities around the world.
14k gold 30" Paperclip Link Rosary Cross Necklace with 1.34cts of white diamonds (.80 total carats without Benedict Medal). Wear the Rosary Cross and Saint Benedict Medal to call down God's blessing and protection, wherever you are.
Available in your choice of solid yellow, rose or white gold.
Please allow 2-3 weeks for production.
Wear the Saint Benedict medal as a symbol of devotion and talisman for protection against evil. Honored for centuries, the Saint Benedict Medal has been associated with many miracles.
Saint Benedict, saint of peace and protection from evil, you practiced what you taught, humbly fulfilling God's work for the benefit of all people. You know the many physical dangers that surround us today, often caused by human inventions or evil doers. Please guard us against poisoning of the body, mind, and soul, and be an advocate for our spiritual journey. Amen.
Also see:
Saint Benedict Patron Saint Candle 
Saint Benedict and Holy Cross Drop Necklace Pendant
$6,600.00
Regular price
$7,000.00