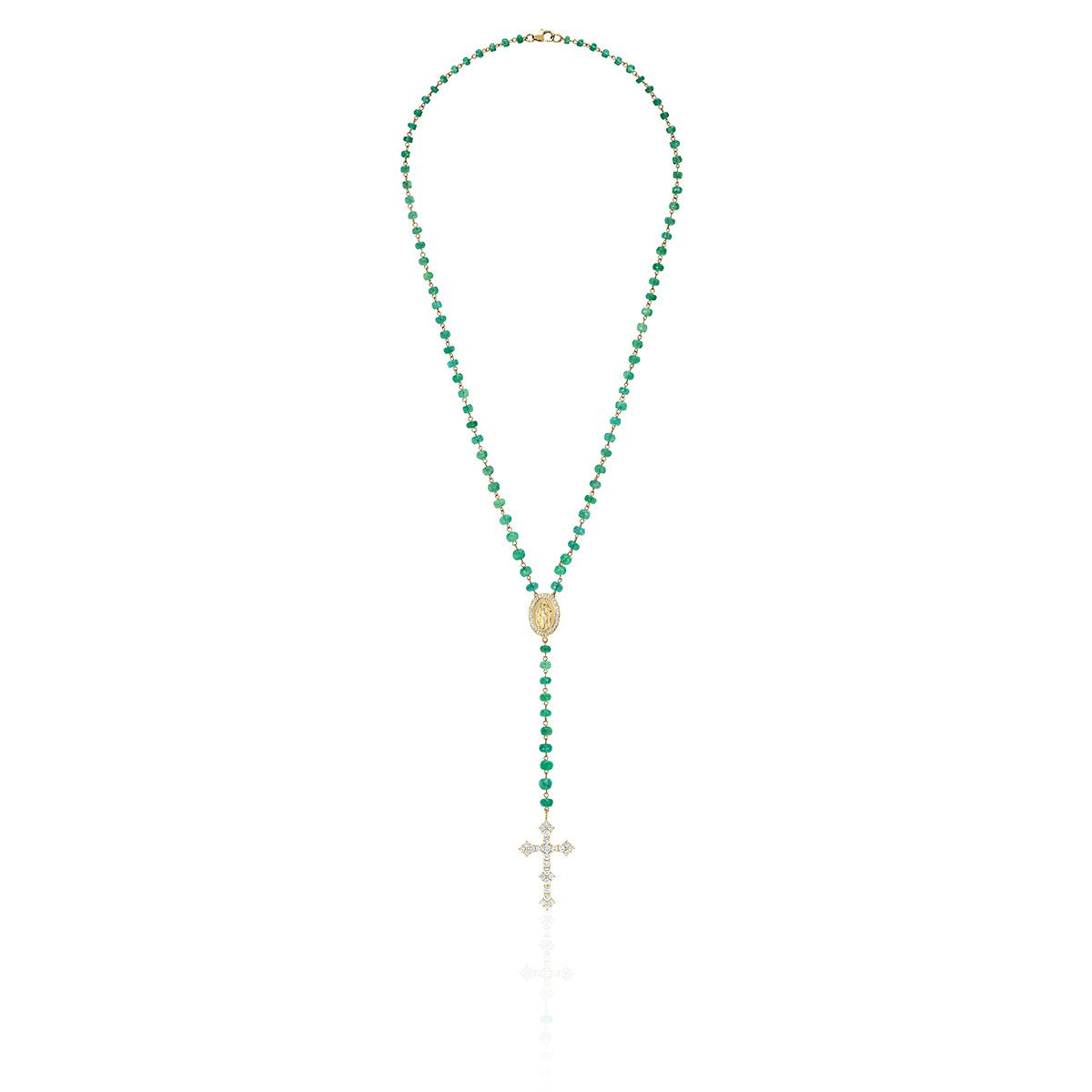 Emerald Holy Rosary Cross Necklace
$9,200.00
Regular price
$11,500.00
off
14k gold rosary cross necklace featuring 52 carats of vibrant emeralds on an 18" chain with 4.25" drop. The pendant features a halo of hand set white diamond and an image of Saint Mary, the saint of devotion.
Emerald is a stone that is used to bring forth manifestation in the form of prosperity and abundance. It is used for intuitive awareness, meditation, and spirituality. It also benefits intellect, communication, decision making, and promotes truthfulness and honesty, seeing past the superficial.
The rosary is a tool used to aid prayer and meditation. The beads of a rosary count the prayers as they are recited out loud or in the mind. Relying on the rosary beads to keep track of how many times you've said a particular prayer allows you to clear your mind and meditate on your prayer more effectively.
Emerald Holy Rosary Cross Necklace
$9,200.00
Regular price
$11,500.00