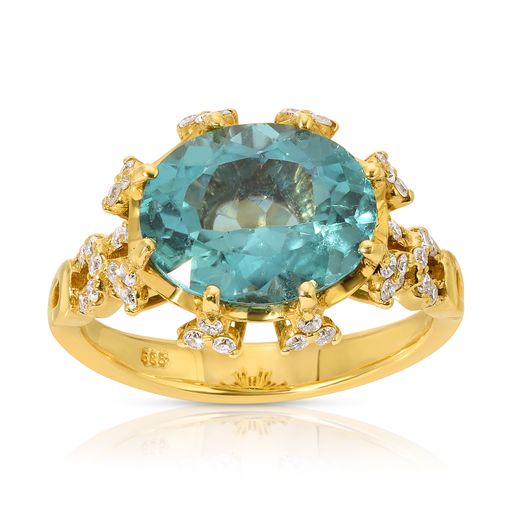 Tourmaline Trio Ring with Diamonds
14k gold ring with a 3.35ct east-west oval Tourmaline center surrounded by sparkling trios of white diamonds totaling .29cts.
Please allow 2-3 weeks for production.
Tourmaline helps to create a shield around a person or room to prevent negative or unwelcome energies from entering. It is also grounding and helpful to balancing all of the chakras. The stone can even dissolve challenging energy and negative thought patterns, transmuting them into more beneficial energy and beliefs.
Tourmaline Trio Ring with Diamonds