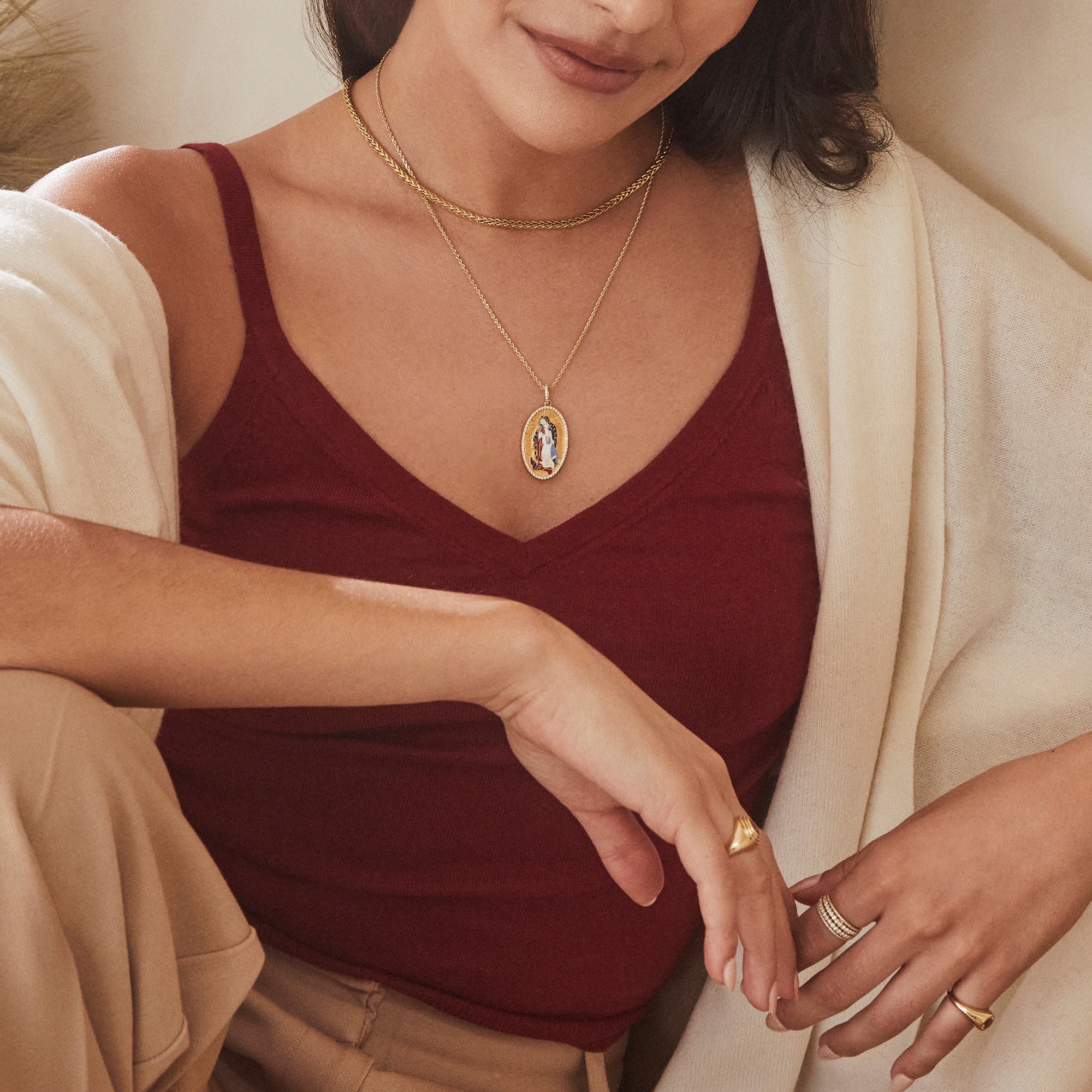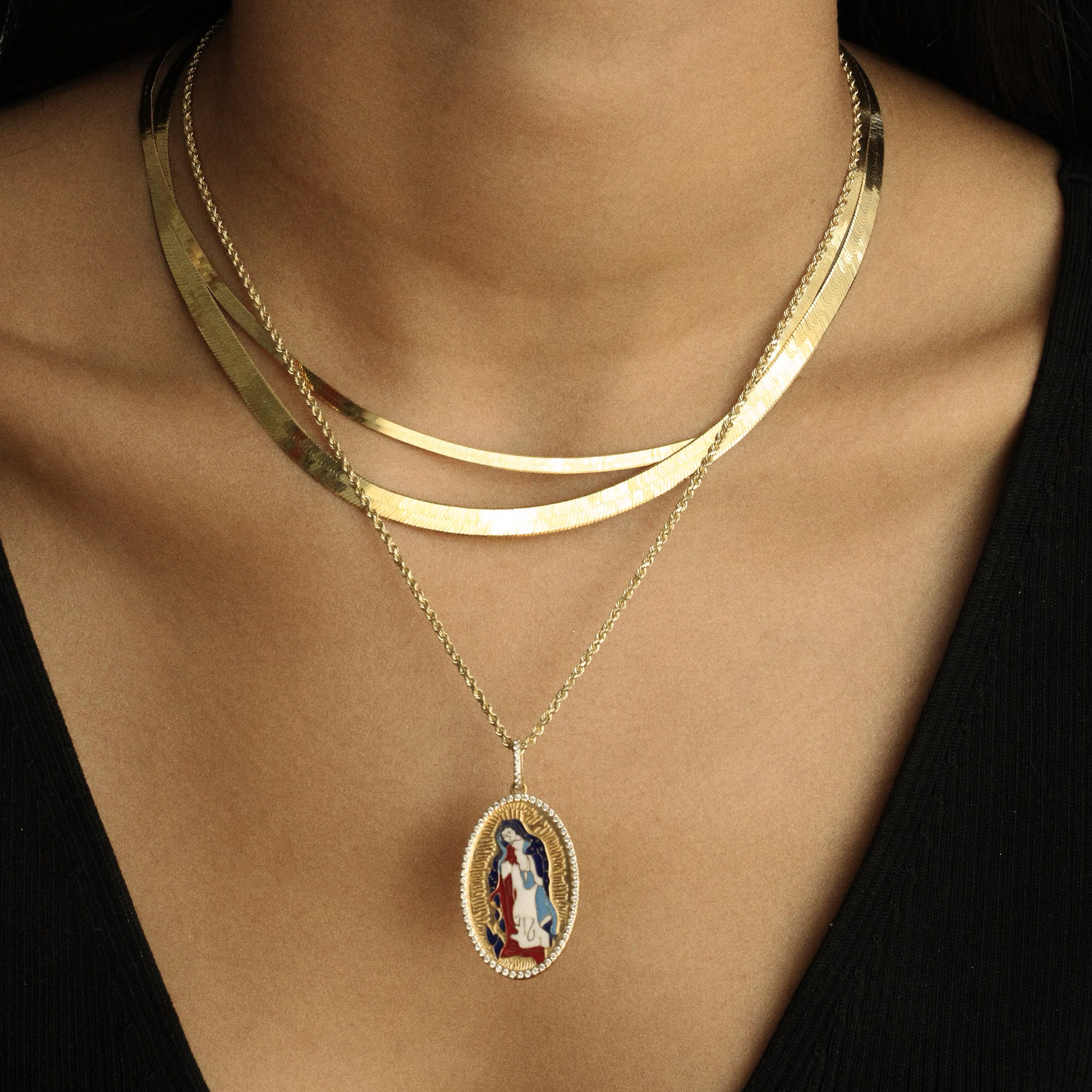 Enamel Virgin Mary Guadalupe Pendant
14k gold and white diamonds combine with a full-color enamel inlay to pay tribute to the Virgin Mary of Guadalupe. A delicate gold oval is encircled with precious diamonds and secured to its chain by a diamond-encrusted clasp. On the pendant, a portrait is painted in vibrant enamel, resembling the sacred visage of the original Virgin Mary of Guadalupe herself. Available in yellow, white or rose gold.
This pendant is slightly larger than the size of a quarter. Sold as pendant only. Chain available separately.
Please allow 2-3 weeks for production.

The Virgin Mary is the original divine matriarch, a comforting and loving presence who also acts as a pillar of strength and independence. She is a reminder to have faith, not only in the divine but in yourself, and to take comfort in knowing you are loved and protected.

Hail Mary, full of grace, the Lord is with thee. Blessed art thou amongst women, and blessed is the fruit of thy womb, Jesus. Holy Mary, Mother of God, pray for us sinners, now and at the hour of our death. Amen.
Enamel Virgin Mary Guadalupe Pendant