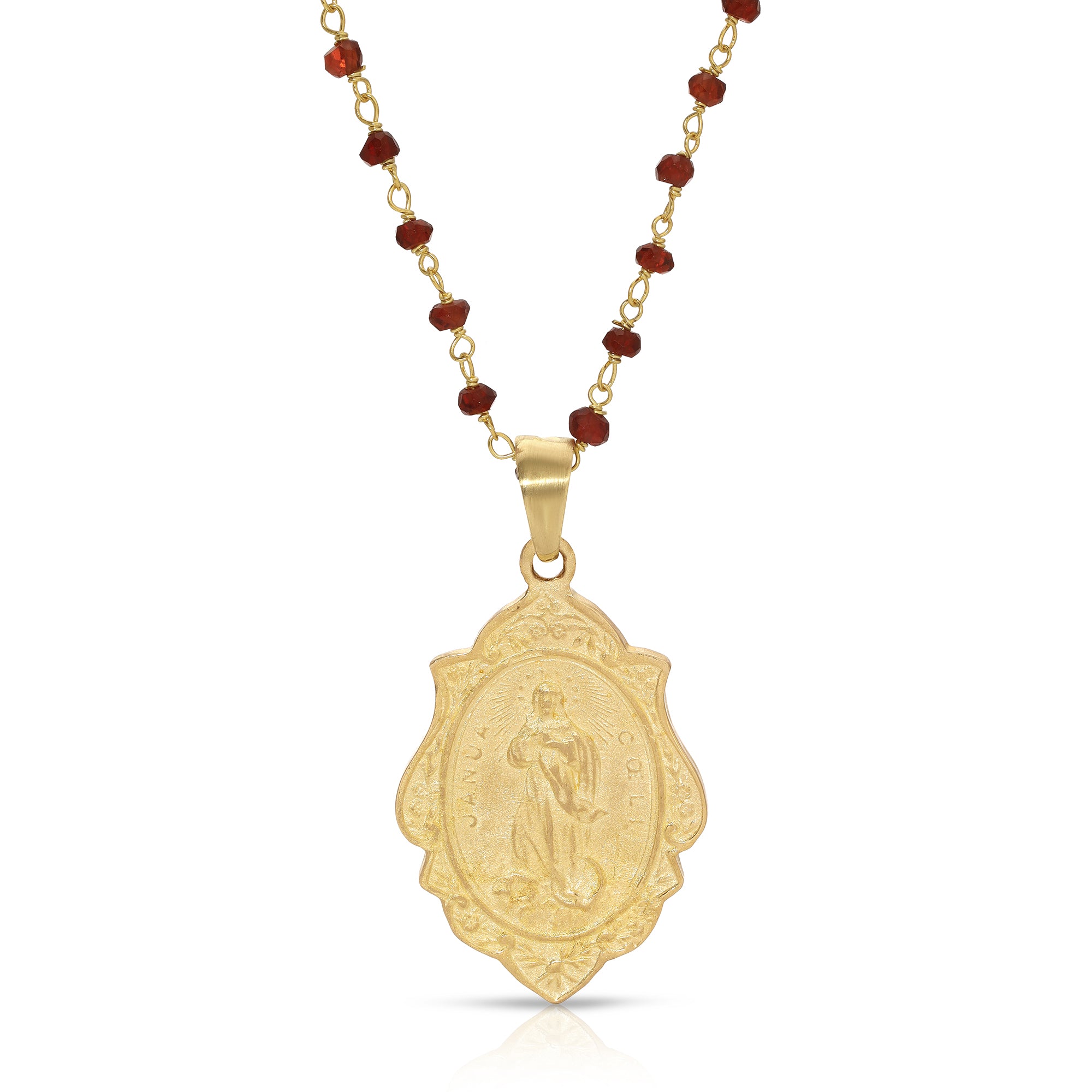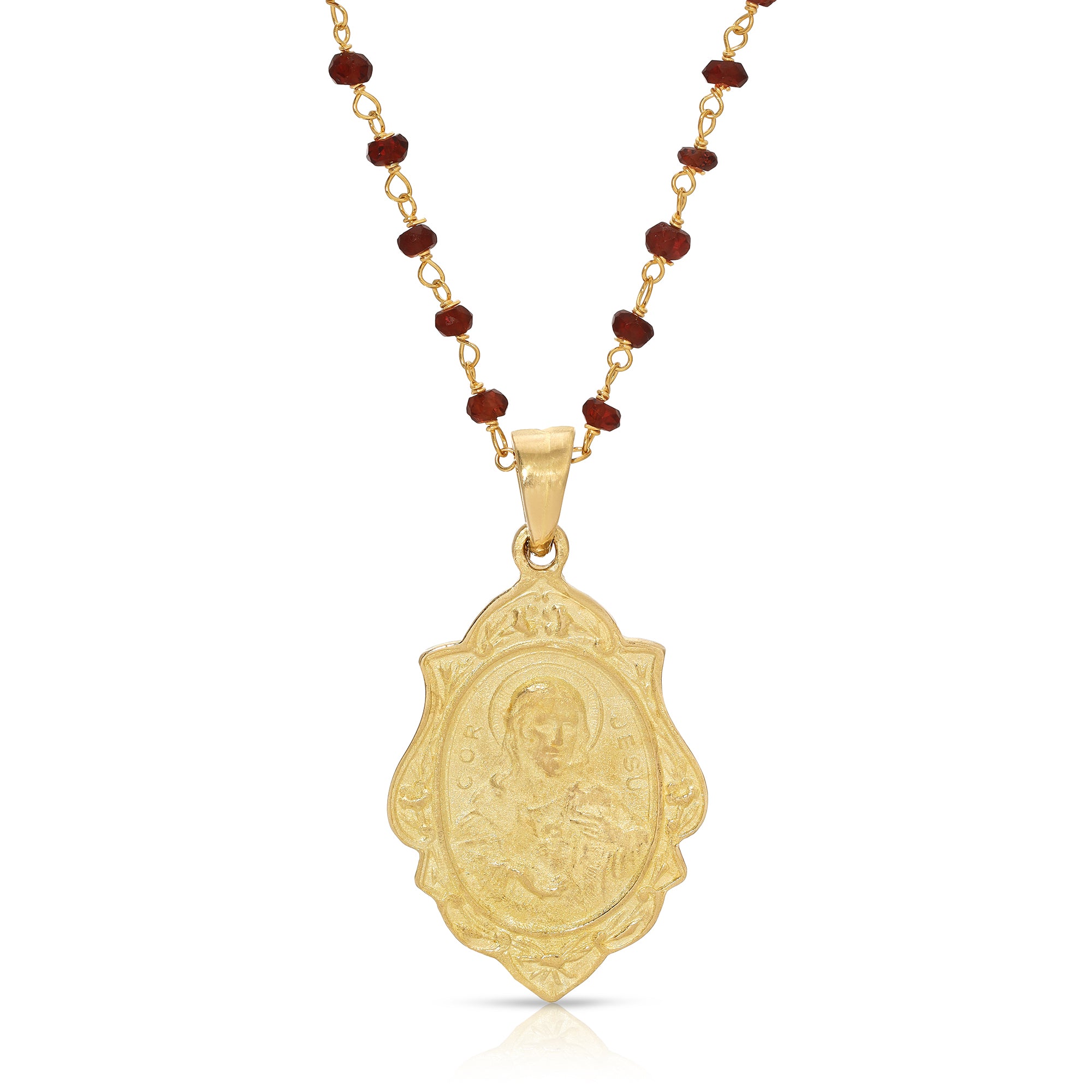 Garnet Jesus and Mary Pendant Necklace
A timeless depiction of the Mother and Son, this intricately detailed double-sided 14k gold plated brass pendant is a stunning tribute to Christ. The front side features a portrait of the Virgin Mary and the reverse of Jesus Christ, so you can keep either side close to your heart. Paired with a beaded garnet and 14k gold chain, this necklace is a timeless piece to cherish for everyday wear. 
Choose length option of 18" or 30" inches. This pendant is approximately the size of a quarter. 
Please allow 2-3 weeks for production.
Garnet Jesus and Mary Pendant Necklace