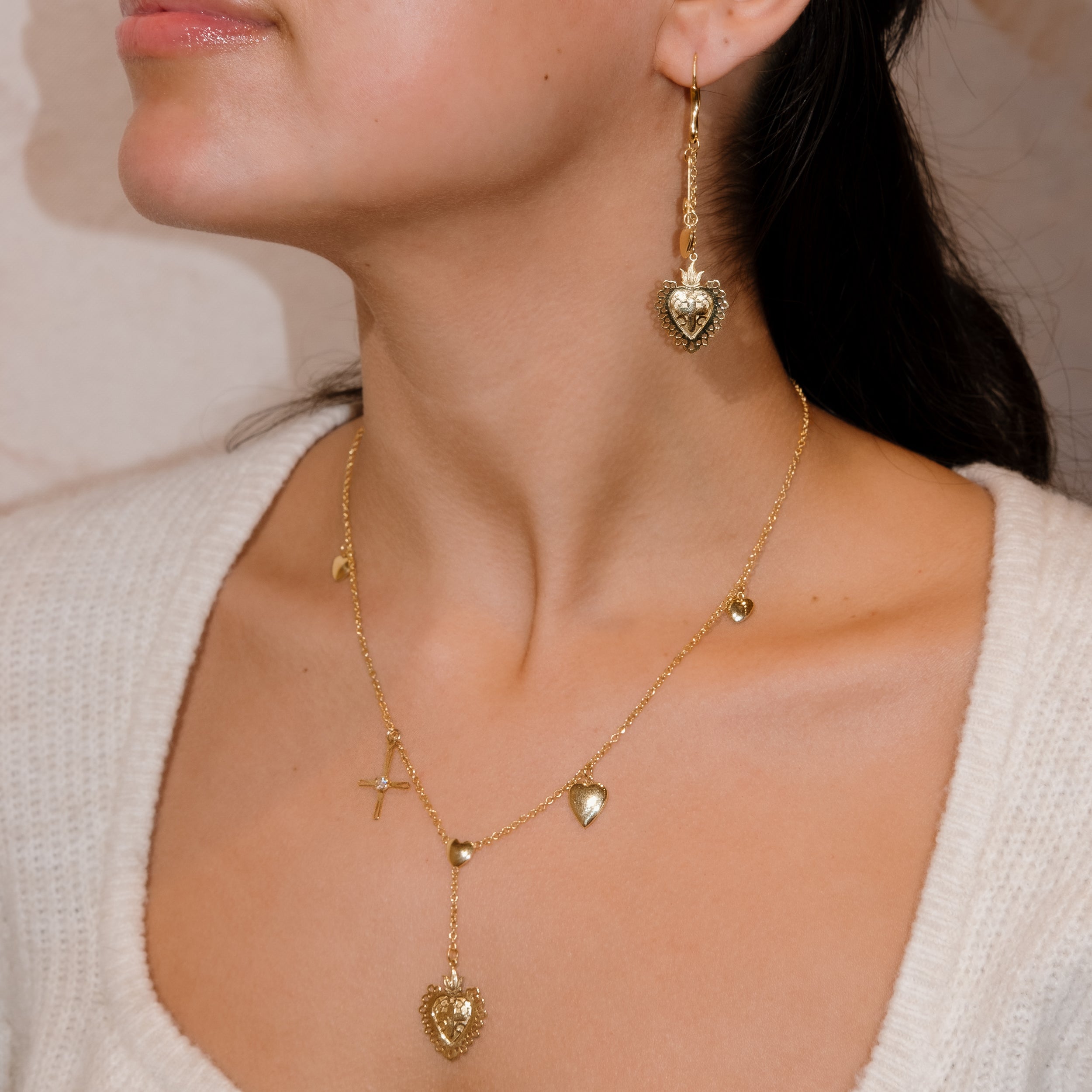 Ex Voto Sacred Heart Drop Earrings
14k gold Ex-Voto drop earrings featuring an intricately detailed sacred heart accented with delicate cross and heart charms. 
An Ex-Voto is a devotional offering to a saint or deity in affirmation of a blessing or miracle received. It can also help foster the intention of a prayer seeking grace from God. The Sacred Heart is a common image used in an Ex-Voto, symbolizing the pure heart of Jesus and reminding us of His humanity. 
Sold as a pair. Available in yellow gold only. Earrings measures 3" at longest point. 
Please allow up to 2 weeks for production. 
Ex Voto Sacred Heart Drop Earrings