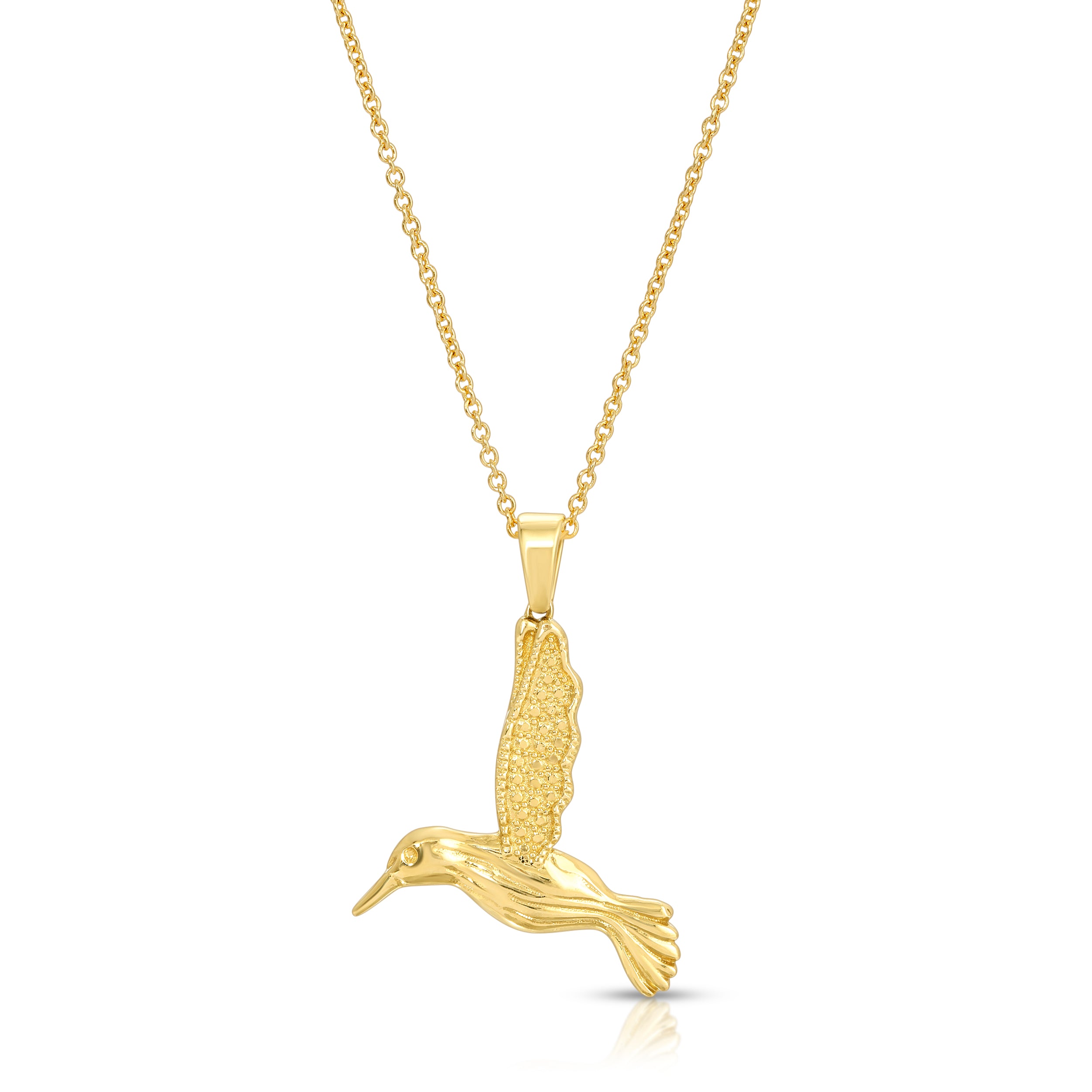 14k gold hummingbird pendant. Available as a pendant only. Chain sold separately.
Please allow 2-3 weeks for production.
Hummingbirds are symbols of lightness and joy. They are associated with the traits of playfulness, adaptability, and positivity. They also serve as reminders to live life to the fullest and enjoy the simple pleasures.